Want to know the Step-by-step Secrets on How to Make Your Photos Look As Amazing as the Pros?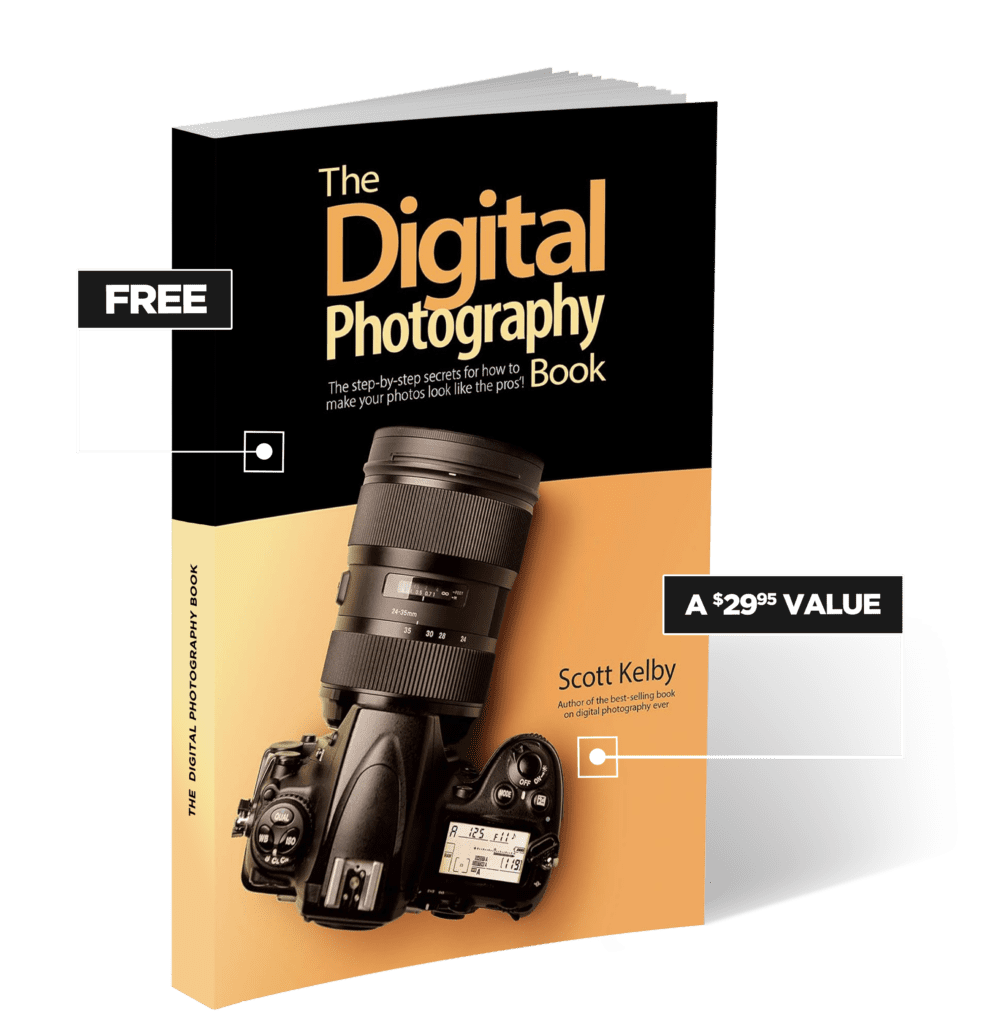 Get A PHysical Copy of the #1 Bestselling
Digital Photography Book of All time—Free!
*Just pay for shipping & handling! New members only.
But Why? It's Quite Simple
When We Set Out To Create KelbyOne ...
Call it a Bribe if You Want...
But, We Are Happy To Send You Our #1 Selling Book For Free to get you take our Membership for a spin!
So What Does This 14-Day Membership
That we Are Bribing you to try—for free—Offer?
This 14 day membership will give you the Opportunity to:
What more could you ask for?
Did we mention you can cancel the membership anytime? Because, you can. Anytime! But, we don't think you'll want to.