We are photographers, designers, writers, dreamers, reviewers, builders, artists, tinkerers, teachers, and learners. We are guides, mentors, and coaches. We're neighbors, moms, dads, friends, cousins; we're family. And, we teach other photographers and designers how to create the type of images they've always dreamed of.
Our Business is Built on Passion
We value talent, trust, passion, sincerity, curiosity, honesty, people who solve problems, and genuine, authentic people. We love seeing our students succeed, and helping them get real results. If your best images are still inside you, we can help you bring them to life.
900+ Photography, Lightroom & Photoshop Courses
500+ Walks at Scott Kelby's Worldwide Photowalk
10+ KelbyOne Live 1-Day Seminars Per Year
2+ Photoshop World 3-Day Conferences Per Year
4 of The Gallery At KelbyOne Showings Per Year
50+ Episodes of The Grid Per Year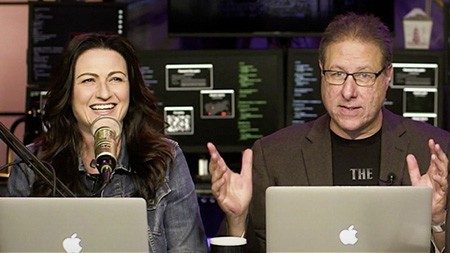 Core Value #1 | Education
We strive to teach you, the photographer, designer, photoshop and Lightroom user, how to create the type of images you've always dreamed of, to move past the hurdles and bring to life the images that are stuck inside you. We love seeing and being a part of our members success.
We do this by making learning simpler. Clear, concise, and to the point. The content has to be fun. It has to be beautiful, cinematic, and inspiring. The instructor's that we connect our creative people directly with must be the world's best, brightest, and most engaging educators.
Core Value #3 | Community
We want to be more than just a place to learn. We are a community that brings people together from all skill levels and backgrounds. Where experience is shared, passed on, and paid forward. It's where students help each other and teachers engage directly with students.
Scott kelby
Scott Kelby is the CEO and face of KelbyOne, a photographer, award-winning author and the original "Photoshop Guy".
Kalebra Kelby
Kalebra is an Executive VP at KelbyOne, creator of the ShotWithMyTrustyiPhone blog, artist, singer, and pilot.
Jean Kendra
Jean is the Business Manager and resident numbers guru here at KelbyOne.
Early 1993
Scott Kelby, Kalebra Kelby, Jim Workman, and Jean A. Kendra Founded KW Computer Training
October 1993
KW Computer Training Produces the First Large Scale One-Day Photoshop Training Seminar

1998
KW Forms A Membership Community Called The National Association of Photoshop Professionals (NAPP)
Early 1998
NAPP Hosts The First Ever Photoshop World—in Orlando, FL
2007
KelbyTraining is Launched with Several Online Training Courses

2008
KelbyTraining Hosts the First Scott Kelby's Worldwide Photowalk

2013
NAPP Hosts The 25th Photoshop World—in Orlando, FL
2014
NAPP and KelbyTraining Merge to Form KelbyOne
2017
The First Gallery at KelbyOne Takes Place at the KelbyOne Headquarters