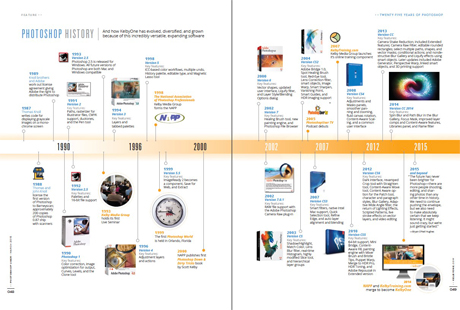 25 Years Of Photoshop
This year we celebrate 25 years of Photoshop and all its creative glory. It's undoubtedly the tool that helped facilitate the creative mad men within all of us. And of course, keeps us searching for more ways to push the boundaries of our imaginations. It's a no-brainer that our very own Photoshop Guys took time to share their personal adventures using Photoshop – how it's evolved throughout the years and propelled them into a career that has trained millions of Photoshop users worldwide.
Watch now as The Photoshop Guys take you down memory lane. Then tune in next coming week as we pay tribute with new tutorials, tricks, and tips to add to your Photoshop toolbox.
Enter below to be notified on our upcoming Photoshop Anniversary events. When you sign up, we'll send you our "Adobe in 25′ featured article from Photoshop User magazine.